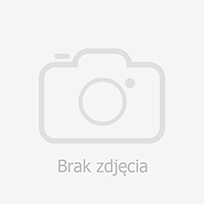 During Christmas, I was not only able to get some rest, but I also came across some very cool books. One of them was a poetry anthology for children. One of the poems described different moms in different countries, putting the children to bed and telling them "goodnight" in their own languages.
The other book was a compilation of stories by expat mothers in Poland, where they shared their experiences with prenatal care, giving birth, and raising children, and drew comparisons between their own countries and Poland.
It seems that the practices and philosophies of pregnancy, birth and raising children were very different. Some women felt privileged to be cared for by Polish care providers, and have help from their Polish family whom they considered very open-minded and easy-going, as opposed to their own families. Others didn't felt that the comparison between their countries and Poland was so favourable for the latter. Of course, this mostly depended on the country of origin- if a woman came from a country with less favourable conditions, she'd feel grateful to be in Poland.
But I didn't feel the book was judgmental, leaving telling the stories to the moms. The author only interrupted to ask more questions. In the last chapter, she told her own story of giving birth in New Zealand.
I was excited to read about all the tradition and customs connected to raising children from the different cultures presented in the book (among others: Japan, India, Armenia, the Philippines, Lithuania, China, and some others). Some of them sounded weird to me (like the Armenian custom of putting a knife under the baby's pillow), others seemed similar to what I knew or even seemed like a good idea.
Both the poem and the book ended with a common statement. It doesn't matter what language the mom uses to wish her child a good night. The ways a mom shows her love for her child differ, and so do the ways to ensure that the child has a happy life. Mothers all around the world love their children.
There are thousands of ways to say: "I love you" to your child, and you can do it in a thousand languages, in thousands of places all around the world. Just one love, so many ways to express it!
What are the customs and traditions from your country concerning pregnancy, birth and raising children? If you're an expat, what are the traditions from your new home country that you find weird or how do they compare to your own country?