Last Friday I attended TEDxDelft, an independent TED event that took place on the Technical University of Delft campus. I was to join the web team to blog about the talks before, and during the event. My job was to write about the speakers shortly after they were announced and do a post on volunteers to show the faces behind that event.
My first post was on prothesis researches Gerwin Smit, who developed the lightest prothesis ever! See my post here. I believe his work is so important because many people decide not to wear a prothesis due to its weight, and a lighter prothesis would greatly improve user experiences.
The other one was about Christine de Kuiper, who was one of the curators and responsible for finding entertaining, challenging and inspiring speakers for the TEDxDelft event. I must say she did an incredible job because the speakers I had the chance to listen to were just that! I also love her comments about using "the wisdom of the crowd", causing people to become active citizens rather than just consumers.
During the event, I had my first experience live-blogging. I would watch a performance and had 20 minutes after that to write my post. I usually don't work like that, it takes me some time to think about an event or situation, but I managed to do this.
I wrote again about Gerwin Smit. Again, I was impressed by his ways of thinking. He always seemed to ask himself the questions: "how can I help people who have lost a limb?" "How can I make my prothesis lighter?" "What other fields can I look at for inspiration?". Definitely a great mission!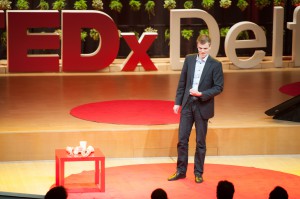 Another performace I was able to experience and write about was Krashna Musika, the choir and orchestra of TU Delft. This one I really wished I could have seen live, because even on screen, they gave me the goosebumps and performed beautifully.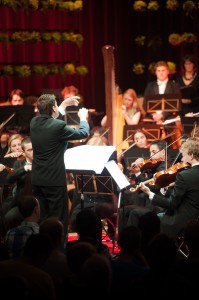 Other memorable performances included: Anne Walraven, who asks us not to share a nightmare, but share dreams instead, and not to wait for the next Martin Luther King, but take matters into our own hands.Musical duo Maartje and Kine with their witty and entertaining song about endangered pandas, as well as self-proclaimed nerd John Cohn, who told us about the importance of playfulness in our work, and reminded me of my father.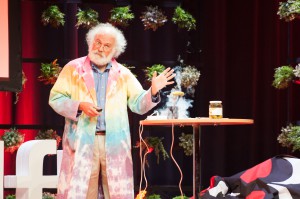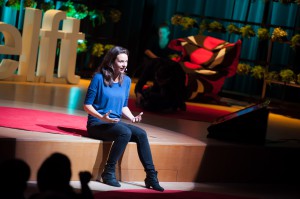 All photos featured here are courtesy of Haal Beeld Fotografie and Tedx Delft
These were all great, inspiring and highly interesting talks. I had tons of fun- and survived my first experience live blogging. There were presentations, talks, musical performances, people dancing, a hidden little LEGO man and a tramcar race! And, at the end, everybody was given a... grasshopper to eat!
Would you eat a grasshopper? Do you have anything that you've always wanted to try at home but couldn't or didn't have the courage? I have some ideas- what about you?
And I want to take a moment to kindly thank you for your votes in the Circle of Moms competition. Thanks to you I made it to the 6th place out of 78 blogs and I am so grateful for all of you and your support. You can read my interview here. I am hoping this competition will allow me to get more sponsors- and make my blog even better!